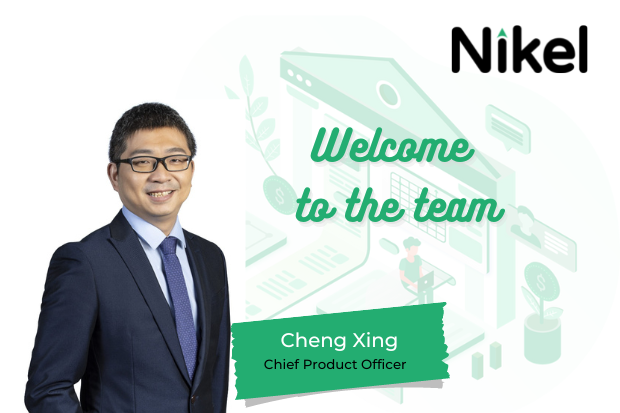 Aug 2022 – Cheng Xing has joined Nikel as Chief Product Officer effective July 2022.
Cheng has more than 20 years' experience in Retail & SME banking, across lending, payments and digital transformation. Cheng was previously Head of Delivery at One Connect Financial Technology, where he managed the lending, channel and digital core products. He was responsible for rolling out these solutions with clients across ASEAN countries.
Before One Connect, Cheng worked at UOB China as Head of Digital Acceleration & Demand. He built UOB's direct banking business in 5 months, acquiring 4x more customers in its first 6 months of operation when compared with conventional banking. Prior to this, Cheng was with Citibank as Head of Retail Digital Banking.
At Nikel, Cheng will own delivery of end-to-end product initiatives to drive volume growth, customer happiness and scale across international markets. Cheng will set the product vision and roadmap based on deep insights from Nikel customers.
"I believe that good companies manage engineering. Great companies manage products. I'm very confident that we can drive Nikel's product strategy and build our future-proofed SaaS solution with the team," said Cheng.
Nikel is an embedded lender, enabling businesses to offer credit to their customers, suppliers and employees. By "embedding" Nikel's solution with customers, Nikel creates a seamless user experience for borrowers to get pre-approved loans without going to another lender.