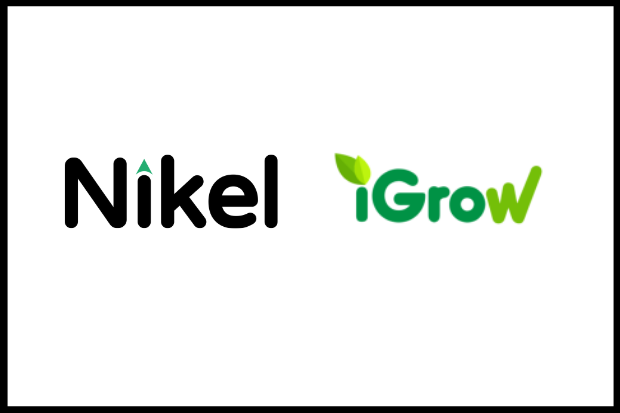 iGrow, an Indonesian fintech peer-to-peer lender, partners with Nikel, to channel more productive loans to agribusinesses and farmers.
Nikel is a leading embedded lending technology company that connects capital to small businesses with end-to-end lending solutions for banks, alternative lenders, and technology companies. Through Nikel Market, alternative lenders and technology companies can integrate with banks to channel productive loans. iGrow partners with Nikel to disburse agriculture loans, including KUR (government-backed loans), funded by three leading Indonesian banks including one digital bank.
Since the partnership with Nikel launched in August 2021, iGrow has disbursed around US$3 million of loans to the agriculture sector.
"Nikel helps us to strengthen our digital loan products that serve borrowers in the agriculture segment. Together, we can disburse funds quickly and affordably to this key sector while mitigating risk for our funders," said Jim Oklahoma, Co-Founder of iGrow.
Agriculture sector employs 33 percent of Indonesia's labor force, accounts for 14 percent of GDP, and utilises 32 percent of total land area. 93 percent of Indonesia's farmers are independent, small family farms who rely on credit lines to manage cashflow throughout the farming seasons. Since its inception, iGrow has financed more than 10,000 independent farmers who manage the productivity of more than 10,000 hectares of agricultural land.
"We are excited to work with purpose-driven partners like iGrow that have tremendous reach to critical, but underserved, sectors for Indonesia like small-holder agriculture. We look forward to tackling frictions in farm finance with Nikel's technology, and support iGrow to meet the needs of its borrowers," said Dewi Wiranti, Indonesia Country Head at Nikel.